In the era of epidemic, online shopping is booming, but fresh fruits and vegetables were selected by store
staff, not consumers, therefore consumers will have certain requirements for their products.
To ensure quality, it is very important to maintain freshness from post-harvest sorting at the origin to cold
chain transportation.
Access control is implemented on each floor of Fu-fruit, whereas each floor can only be entered using the face
recognition system. The packaging and cutting operation area must go through cleansing before entering,
ensuring that every link is safe and sound.
Constant temperature packaging, cutting processing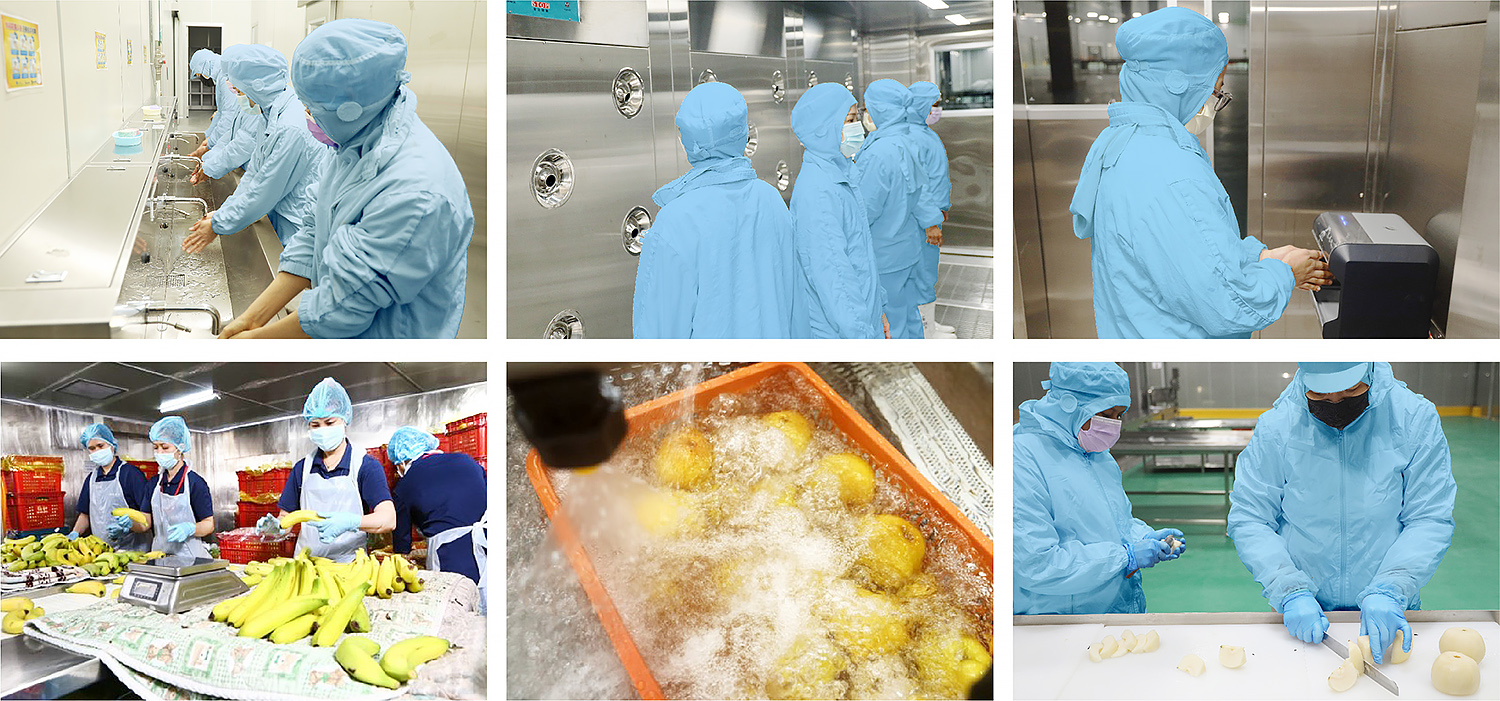 The packed and cut finished products into the warehouse and are waiting to be distributed to various
channels. The finished products are taken from the finished product warehouse to the constant temperature
terminal for shipment. The temperature is monitored throughout the whole process and stored by
classification (different temperature layers, organic products, traceable agricultural products (TAP) put into
different warehouse which would not be contaminated)